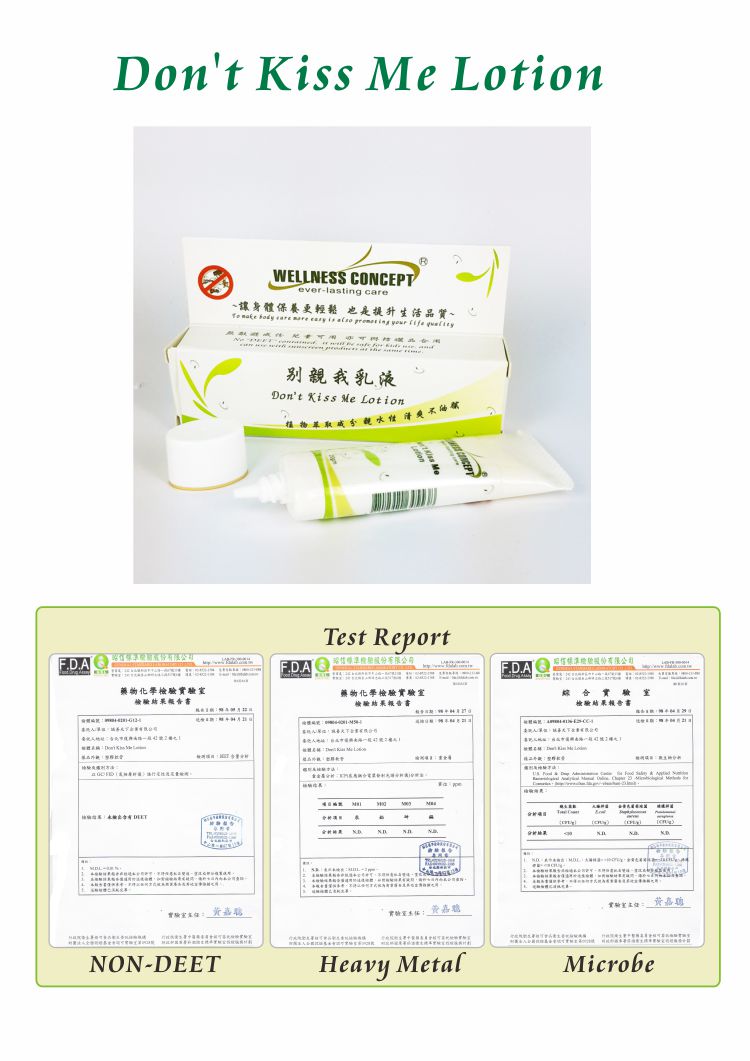 【Size】
20 gm/Tube
Introduction
【Features】
★ 100% natural without DEET, no chemosynthesis , kids can use.
★ A special blend of natural essential oils, good smell can drive away mosquitoes.
★ With moisturizing, hydrophilic, non-sticky, neutral and suitable for all ages.
★ Aloe Vera extract helps to hydrate and heal skin at the same time.
★ Ideal for travelers or people who enjoy outdoor activities.
★ Gentle and non-irritating, safe for use.
★ Cute and handy packaging.
★ Passed the residual test of non-Deet, heavy metals, microbe.
【Suitable for】
children, camping, BBQ, fishing, outdoor sports, outdoor active people, gutter, with grass and trees environment, picnic, home and travelling.
【Directions】
Apply directly on skin before outdoor activity. For children 5 years & below, mix cream with some water before application, or apply on affected area to speed healing.
【Main Ingredients】
Eucalypus oil, Lavender oil, Peppermint oil, Lemongrass oil, Bergamot oil, Aloe Vera Extract…
【The precautions】
Avoid eyes, mouth, lip, wound position, should be stored in dry, cool and dark places
where children are not able to access.
Cooperation Mode
The following are your options:
(A) Enter a contract for a specific quantity of the product and for exclusive rights to sell the product within a specified area. Specific terms of the contract are to be determined upon negotiation.
(B) Order a specific amount of product and we can print our brand's label on the product's container or we can print your brand's label on the product's
container. OEM , ODM. This option is subject to minimum purchase requirements that are to be determined upon negotiation.