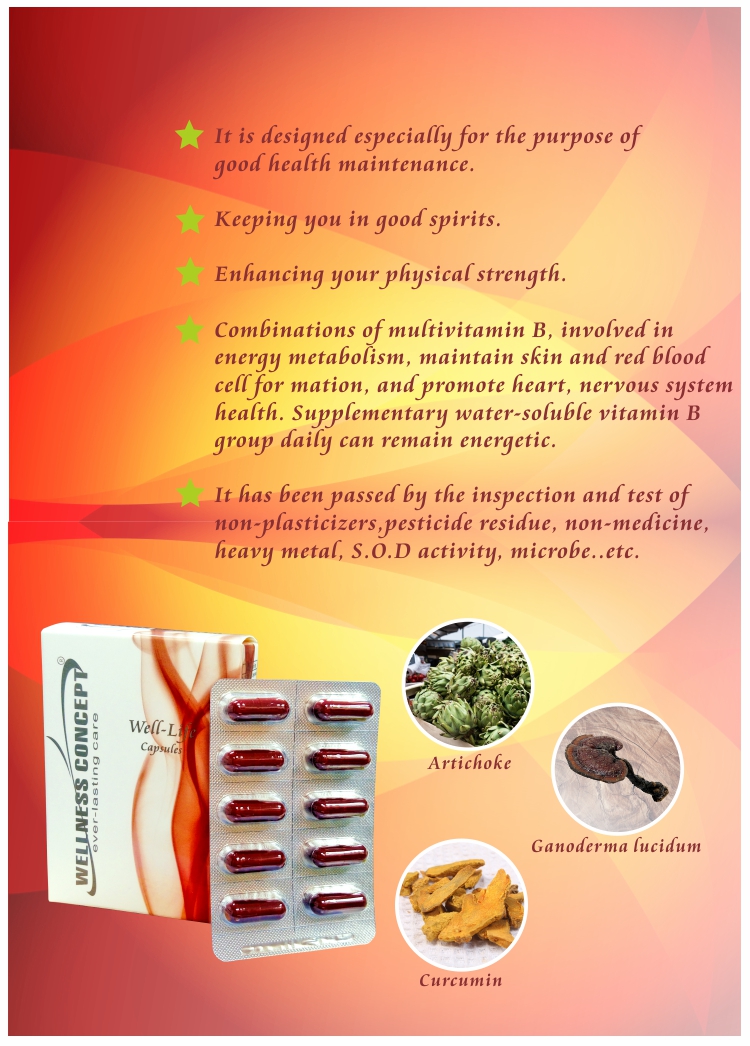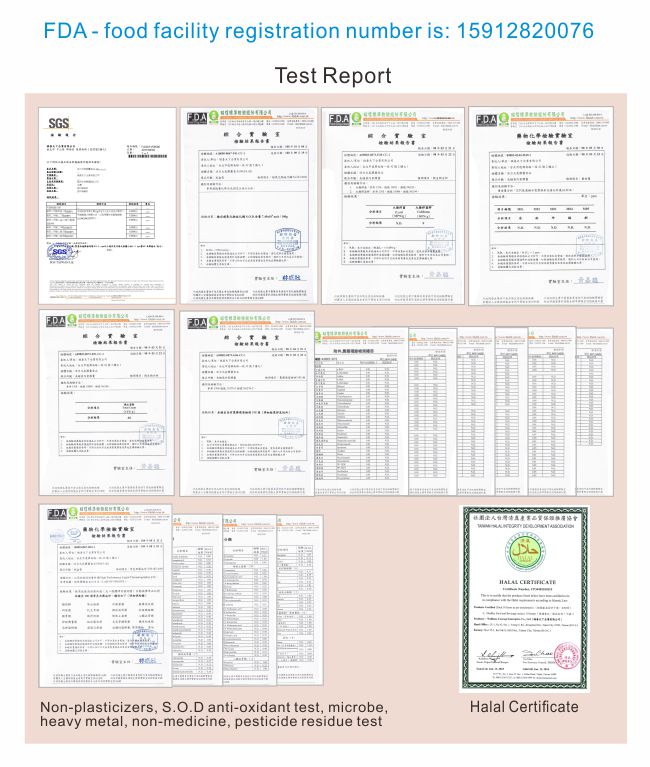 ‧Main Ingredients : Artichoke、Ganoderma lucidum(Leyss. : Fr.)Karst.)、Curcumin、B Complex...

‧Quantity : 60 capsules per box

‧Suitable for : work overtime, meetings, fatigue, staying up late, drinking, mahjong group, unable to get up early, dull skin.

‧Directions : Use as a dietary supplement. Take 1-2 capsules, 1-3 times a day. max 10 capsules per day.

‧Storage : Store in dry place. Keep away from direct sunlight

‧Product is fresh for : 4 years if unopened.

‧Expiration Date:See under the folding box.

‧Country of origin : Taiwan

‧Certification : HALAL

‧FDA - food facility registration number is: 15912820076
‧This product is not intended to diagnose, treat, cure or prevent any disease.

WELLNESS CONCEPT ENTERPRISE CO., LTD., named after the vision of the Company " Sincerity in recipe, kind with heart, and health to the world", was incorporated in 2004. The Company is branding as "Wellness Concept", focusing on various aspects of health industry.

The following are your options:

(A) Enter a contract for a specific quantity of the product and for exclusive rights to sell the product within a specified area. Specific terms of the contract are to be determined upon negotiation.
(B) Order a specific amount of product and we can print our brand's label on the product's container or we can print your brand's label on the product's container. OEM , ODM. This option is subject to minimum purchase
requirements that are to be determined upon negotiation.