Along with the usual protection effects of tea tree oil and aloe vera, we add the patented probiotic essence (TS-2L®), which promote the growth of probiotics in the intimate area. Female vaginal eco-system utilize probiotics to defend vagina and vulval areas from pathogen, which causes itching, a bad smelling vaginal discharge, odor, burning, soreness, pain with sex etc... problems.
Natural white cherry blossom scent induce feminine feelings.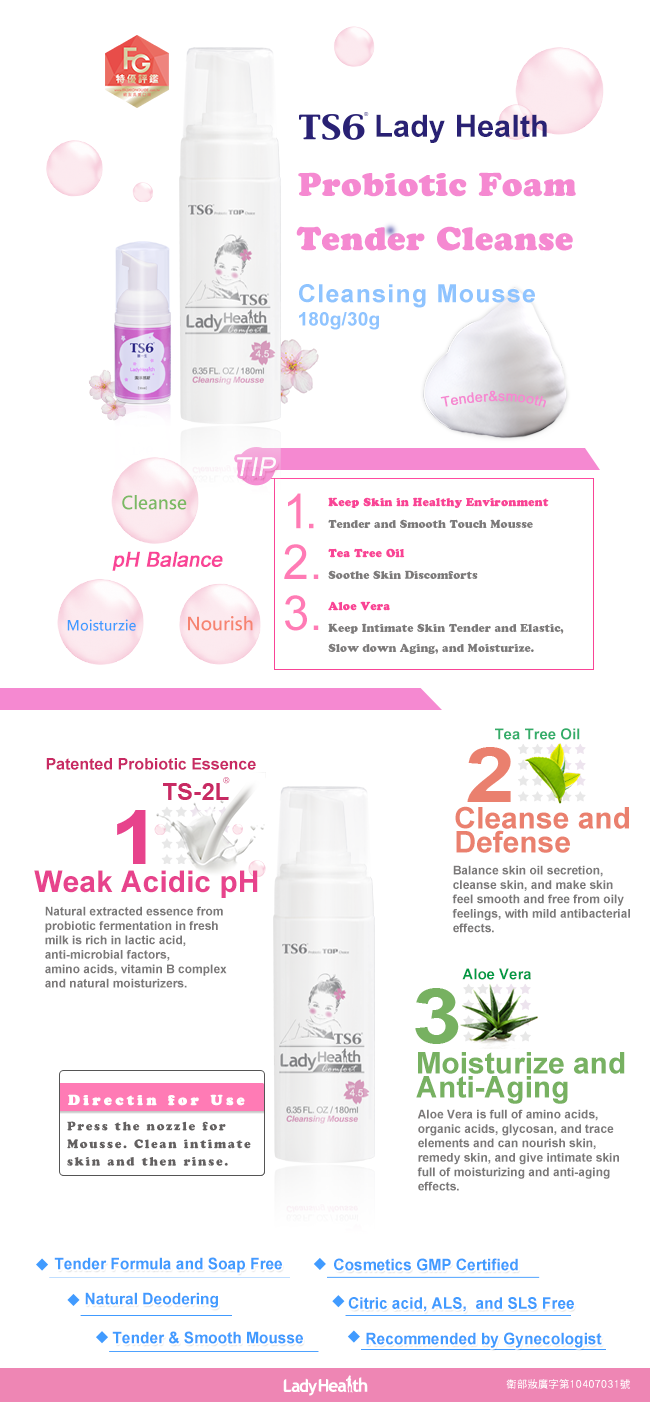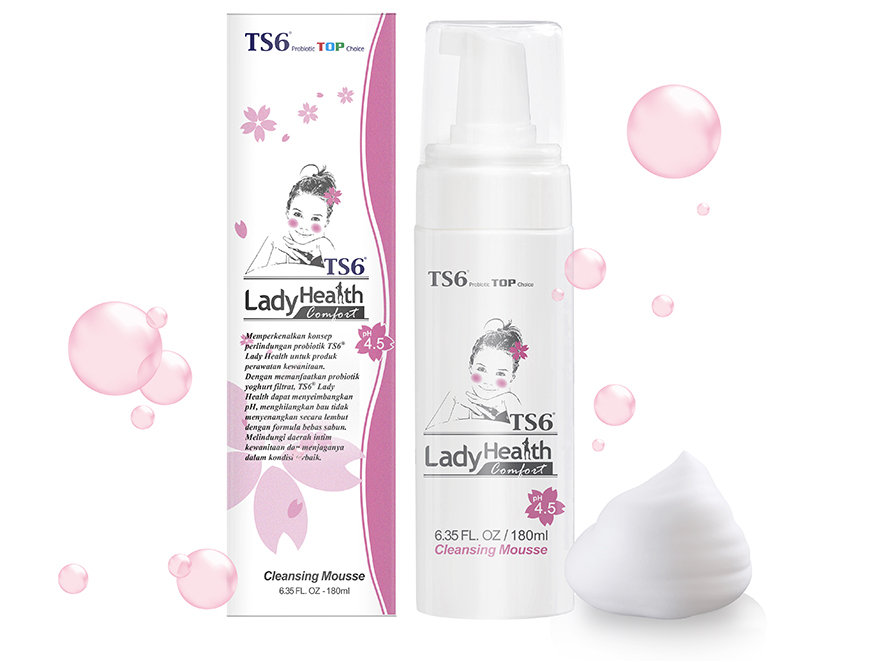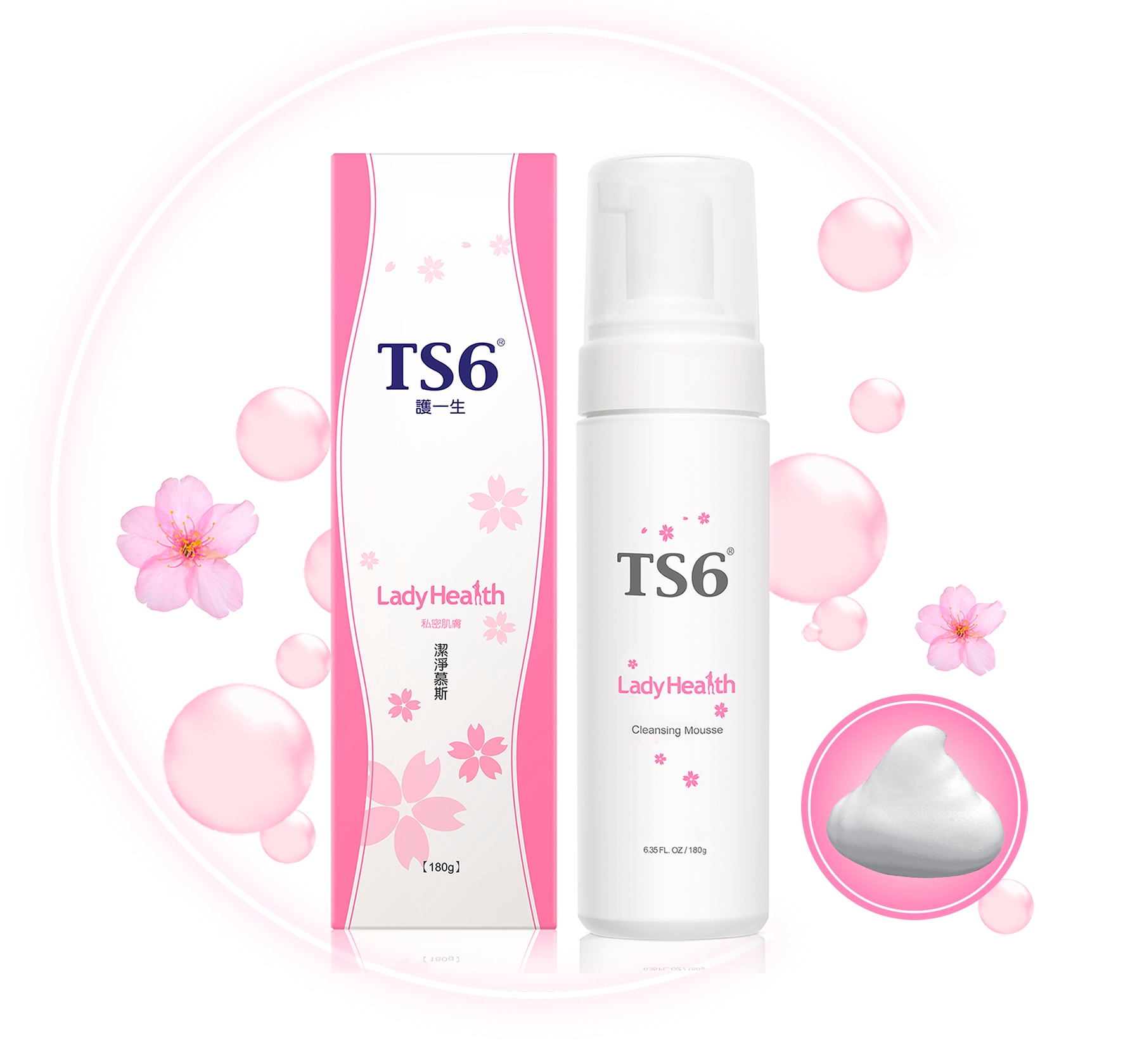 Global version and Chinese version are exactly the same content inside the package.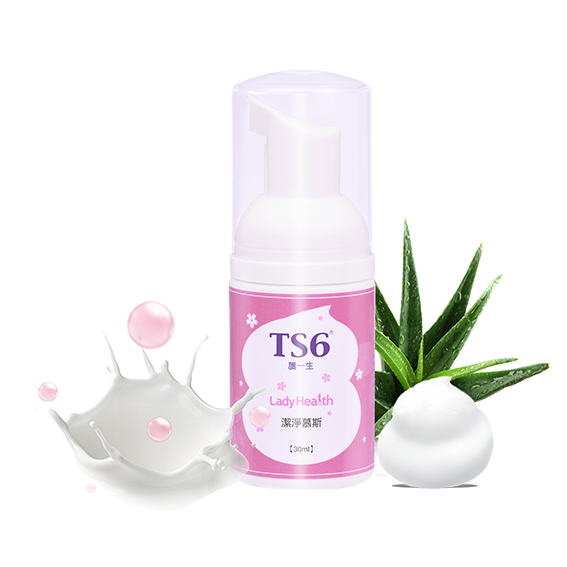 30ML for mini travel size.
Ingredients:
Yogurt Filtrate (TS-2L®);
Tea Tree Oil;
Aloe Vera Extract.
Direction for Use:
Apply lukewarm water onto the area needed for cleansing. Apply adequate amount of mousse on hand and gently massage it lightly on the area. Then rinse with lukewarm water.
Package:
180 ml/bottle
Formulation:
Mousse