Good Tea Anywhere
Renaissance of Taste - Tea Bag Series


【Won 2014 How Magazine Design Award in New York】

- Dong Ding Oolong Tea Bags (Roasted Oolong)
Dongding Oolong, harvested from the Dong Ding Mountain tea growing area at altitudes between
600 to 800 meters in Lugu, Nantou County, Taiwan, is a medium fermented tea widely embraced
by Taiwanese in early times.
Once infused, the tightly rolled leaves in semi-ball shape create a honey-gold mellow cup with
roasted notes, fruity endnotes and flowery overtones. A luscious companion with meals.
≡ How to make a nice cup of Taiwanese tea ≡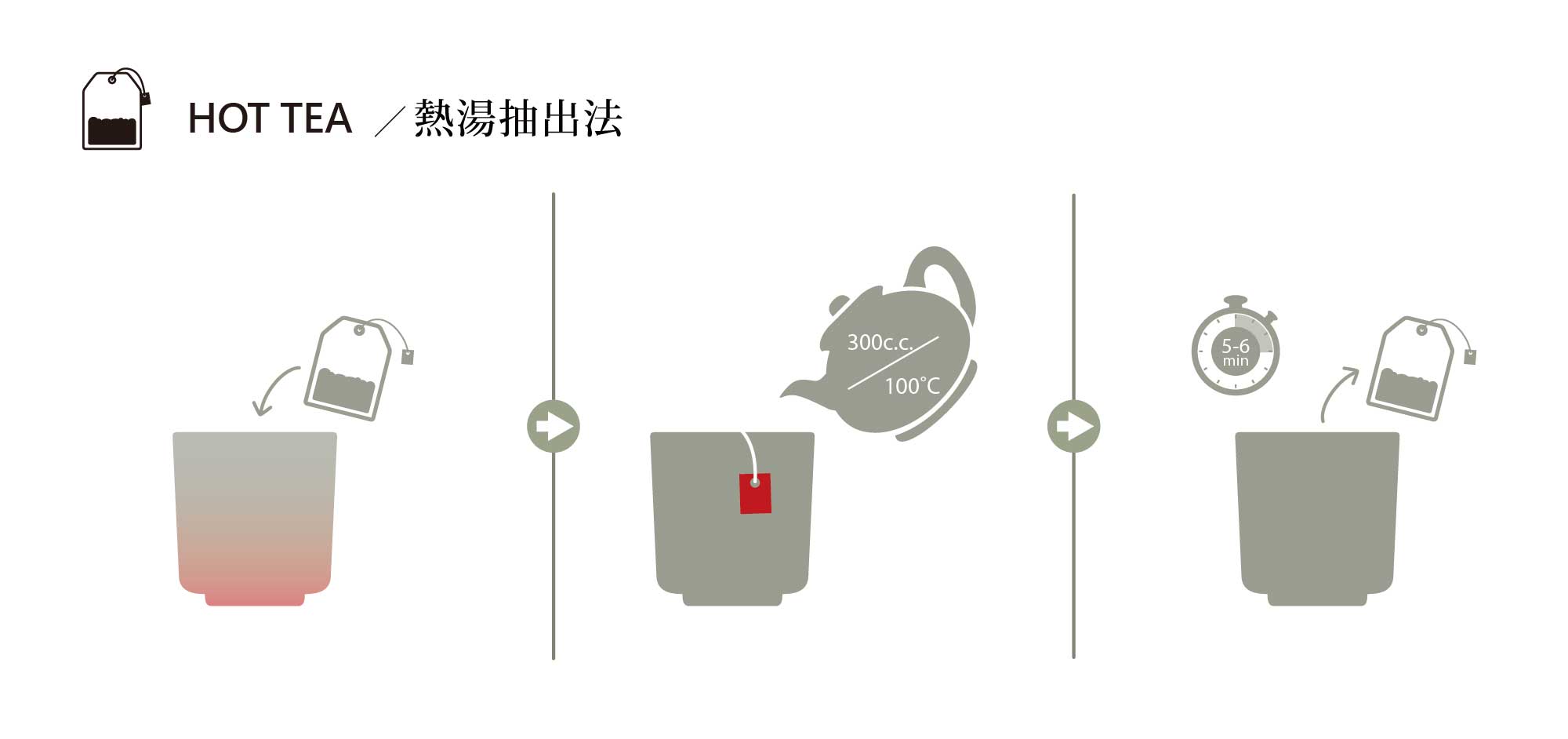 1. Warm up a cup with hot water.

2. Place 1 tea bag in 300c.c. of 100°C(212°F) water.

3. Step it for 5~6minutes, depending on your taste. Remove the tea bag and serve it.

A tea bag can brew two times at least. Enjoy it!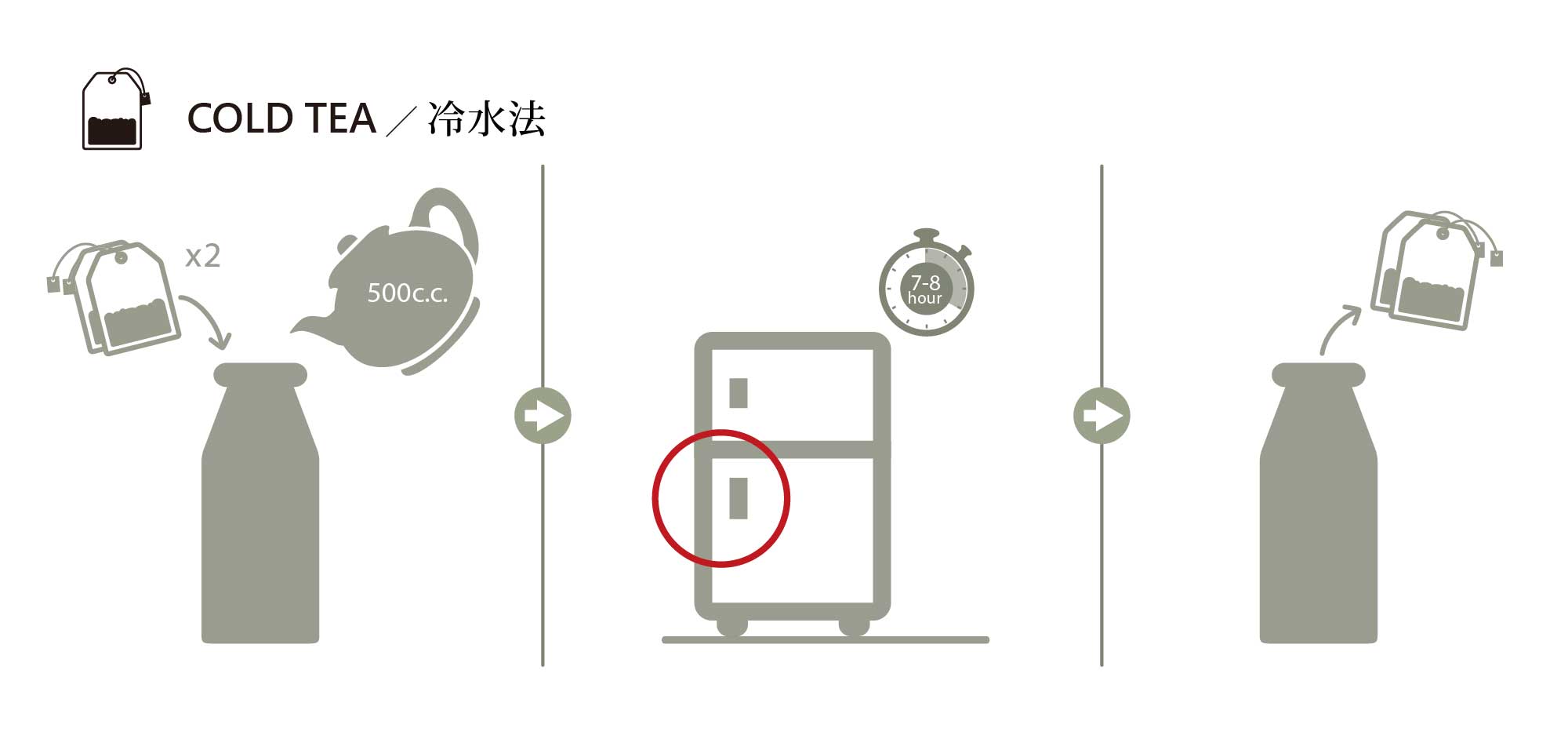 1. Place 2 tea bags into a teapot. Add 500c.c of cold water, and put in the refrigerator.

2. Step it for 7~8 hours, depending on your taste.

3. Remove the teabags and serve them.
≡ 100% Taiwanese tea and each leaf was picked by hand and love ≡

The Renaissance of Tea team visits tea plantations every year to discuss with their owners
and tea artisans the desired level of fermentation and roasting based on the season and climate.
Renaissance of Tea tasters then evaluate and select the finest teas so to make sure that
every cup offered will bring guests a heart-touching moment.
Renaissance of Tea
The Art of Tea Tasting.

4S—Aesthetic Concepts with Infinite Fresh Experience
Solicitous. / Serene. / Slow. / Spirit.
The art of tea has been developed and refined for thousands of years in Chinese history.
It signifies the pursuit of the essence of inner and outer beauty. Honoring tea traditions,
Renaissance of Tea desires to infuse new life into the art of tea from the perspective of
contemporary aesthetics.
Renaissance of Tea, through a delicate manner of tea preparation, invites you to embark on an
enchanting and mellow journey of tea tasting—in which your gentle conversation with tea begins,
your sense of taste is purified, and your mind finds peace. Savoring a cup of art,
you are to appreciate the meaning of life.
≡ Place of Origin ≡
Nantou, Taiwan
≡ STORE ≡
▲ Renaissance of Taste - Eslite Songyan store

Add./ 3F,No.88,Yanchang Road, Xinyi Dist.,Taipei city 110, Taiwan (R.O.C.)
Tel./ +886.2.66385199
Open hour / Mon.-Sun. 11:00~22:00

▲ Renaissance of taste - Taipei Marriott Hotel TM Midtown
Add./ 1F., No.199, Lequn 2nd Rd., Zhongshan Dist., Taipei City 104, Taiwan (R.O.C.)
Tel./ +886.2.85027552
Open hour / Mon.-Sun. 11:00~22:00