The product is excellent for repairing skin and provides excellent skin moisturizing effect.
Reviving emulsion, easily assimilated by a skin, can activate and renew your skin and enhance your skin's elasticity and shininess.
Uses:Moisturizing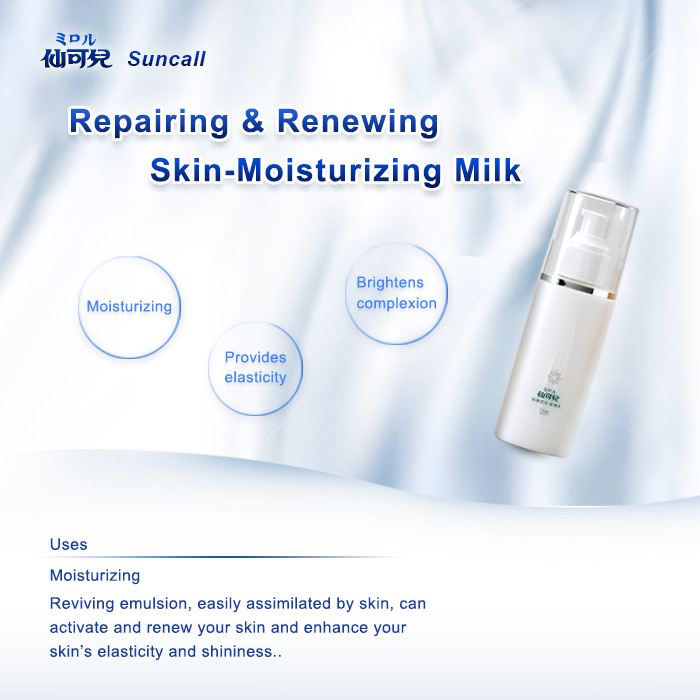 Directions:
After the thorough cleansing, apply this product evenly onto your forehead, nose head cheeks, and chin. Massage for about 30 seconds for better absorption by the skin.
Ingredients:
Chamomile, Hamamelis, Collagen, Hyaluronic acid, Avocado oil, Soft water, Fragrance
Net Weight:125ml