Girls, come and make a beautiful and confident yourself.
Pomegranate is the top of anti-oxidation in all fruits. The unique ingredient of benzoaric acid provides effects with brightness and anti-oxidation, and also helps to smooth tight and firm skin, decrease degree of sensitivity and infection, and further to moist skin and maintain collagens complete in skin.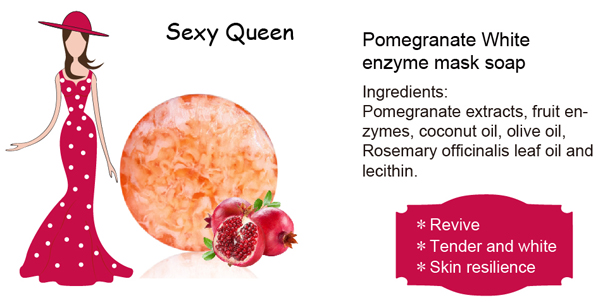 Facial cleaning and facial cares
For some precious ingredients such as multiple enzymes and polysaccharides contained in this mask soap product, the effects brought with deep cleaning but also provided with exfoliation, make-up remover and skin brightened.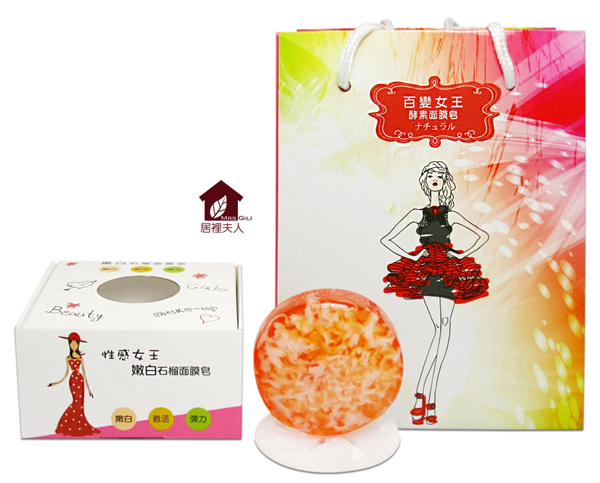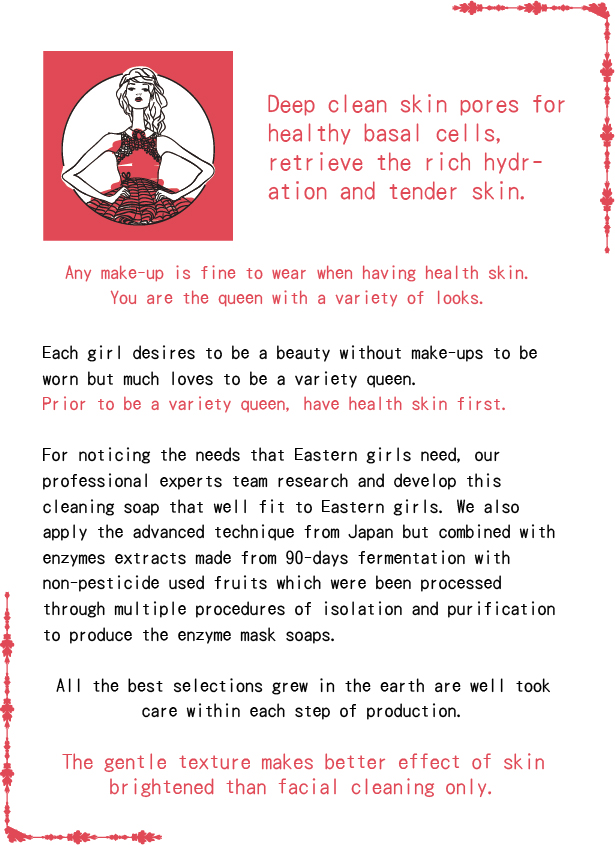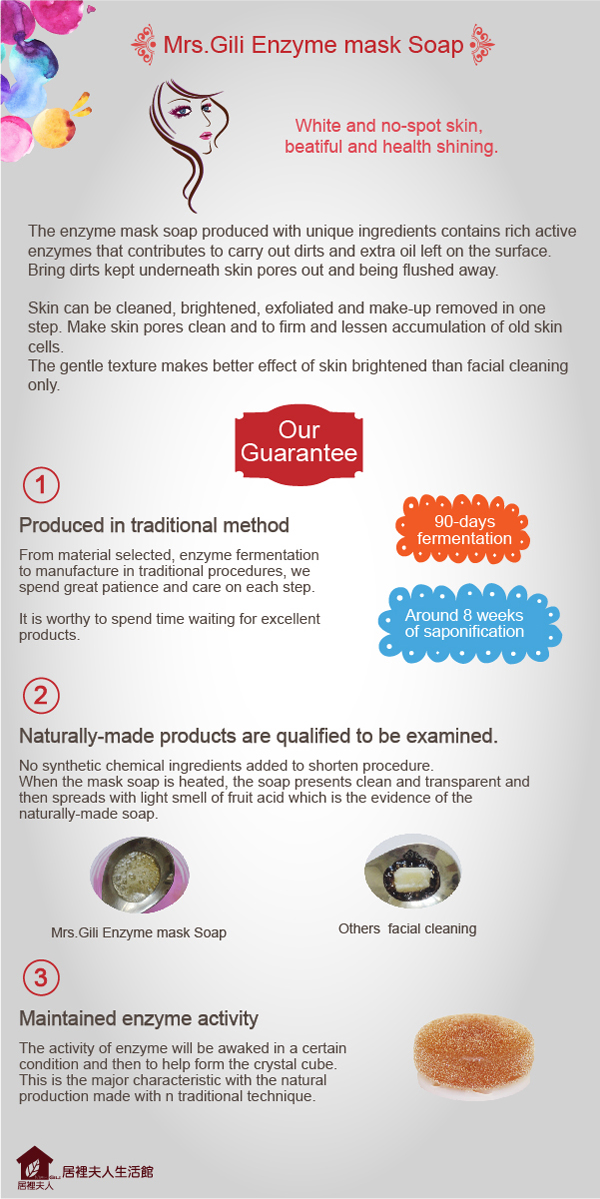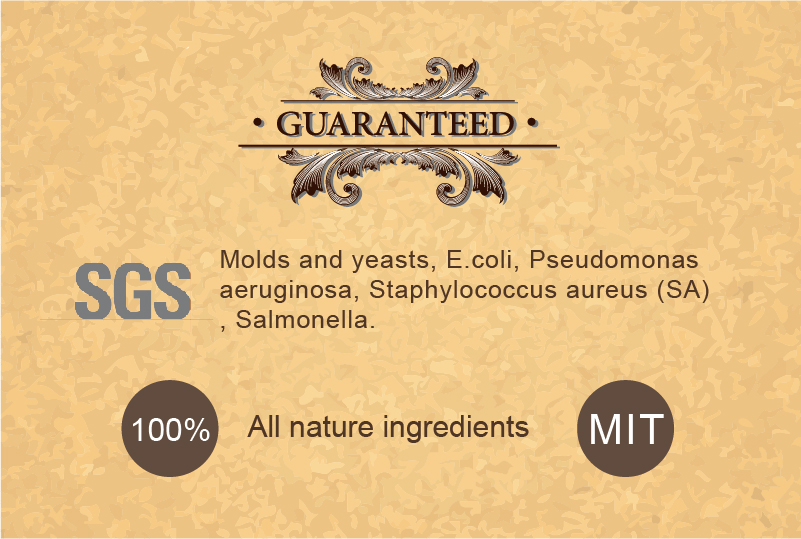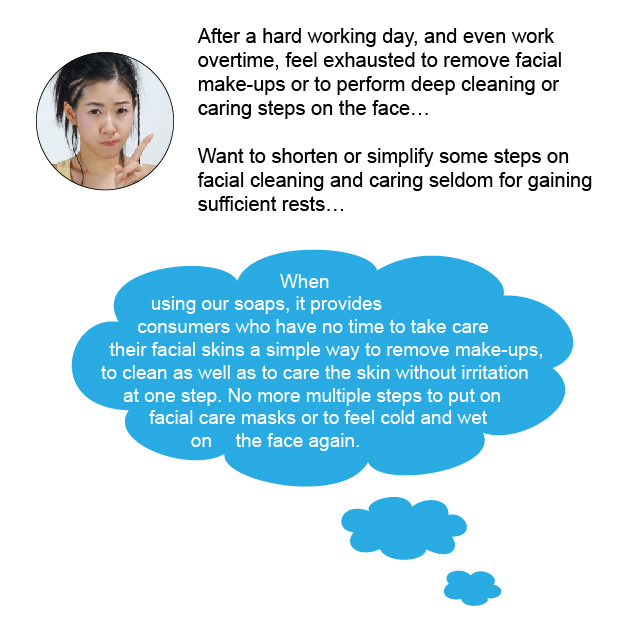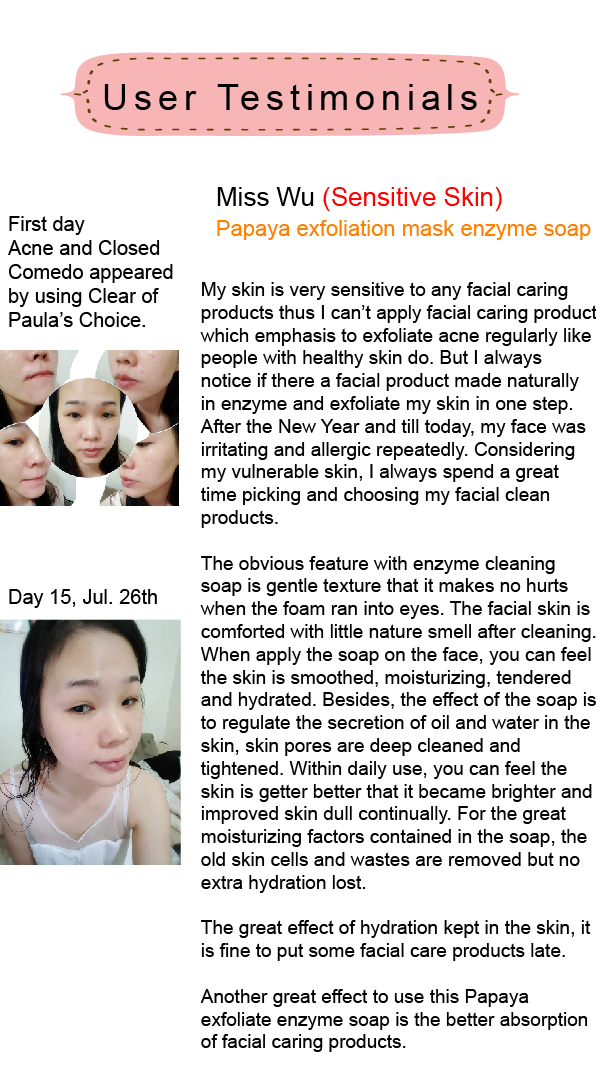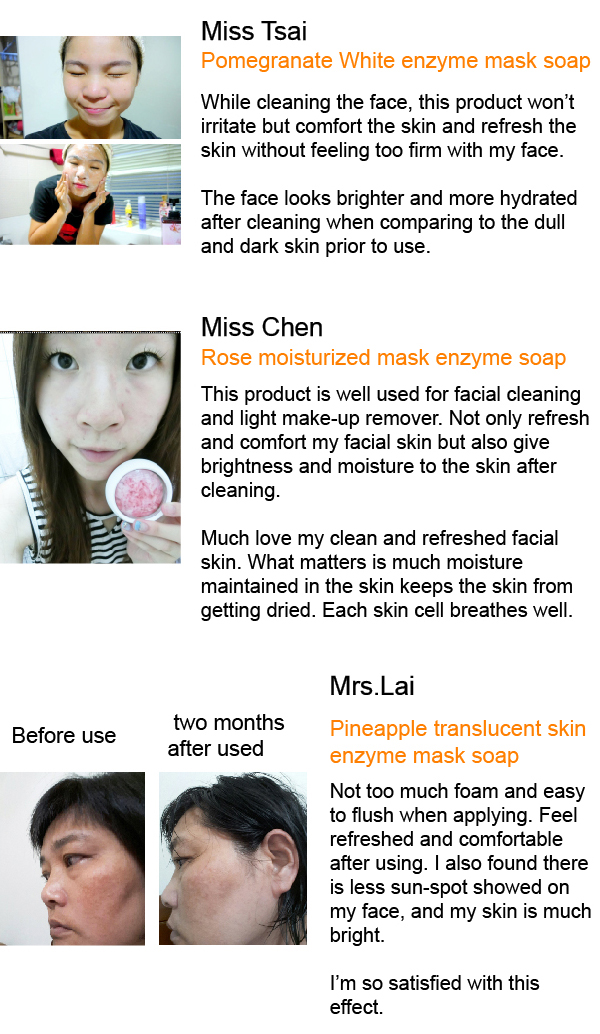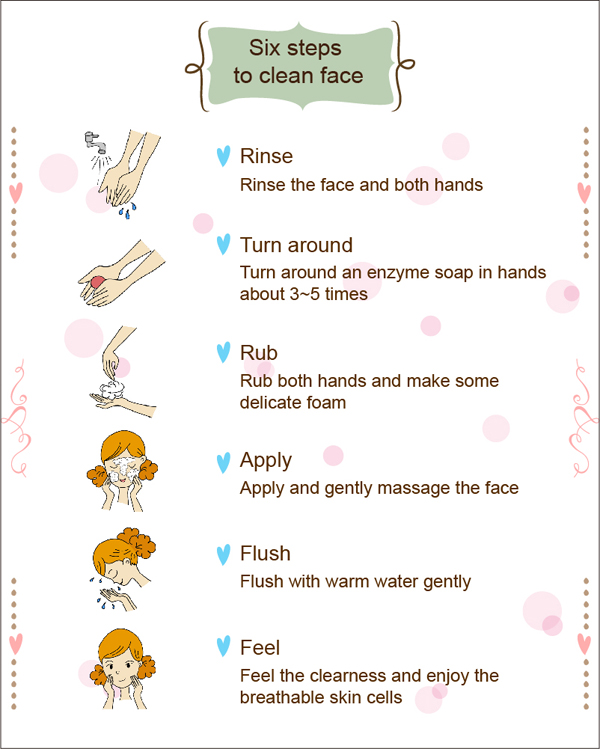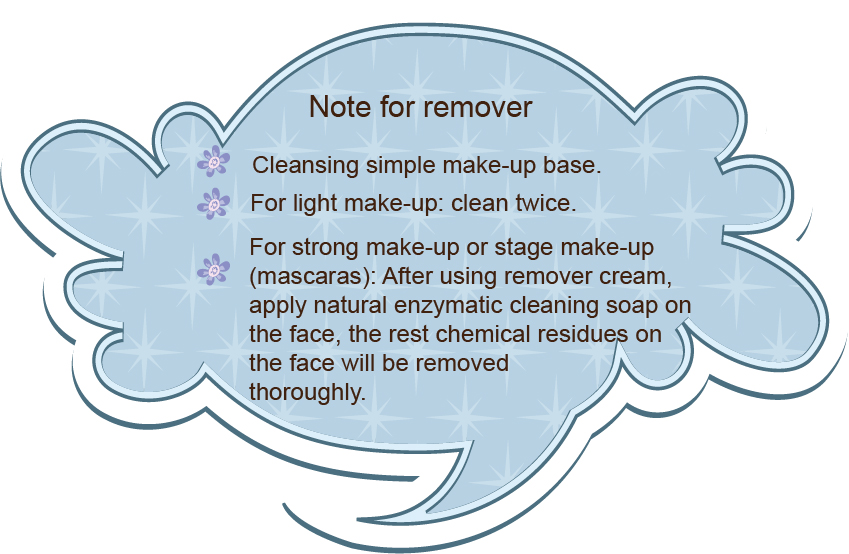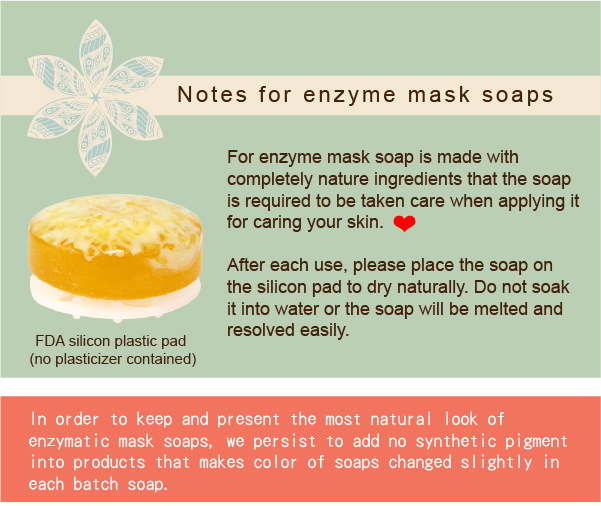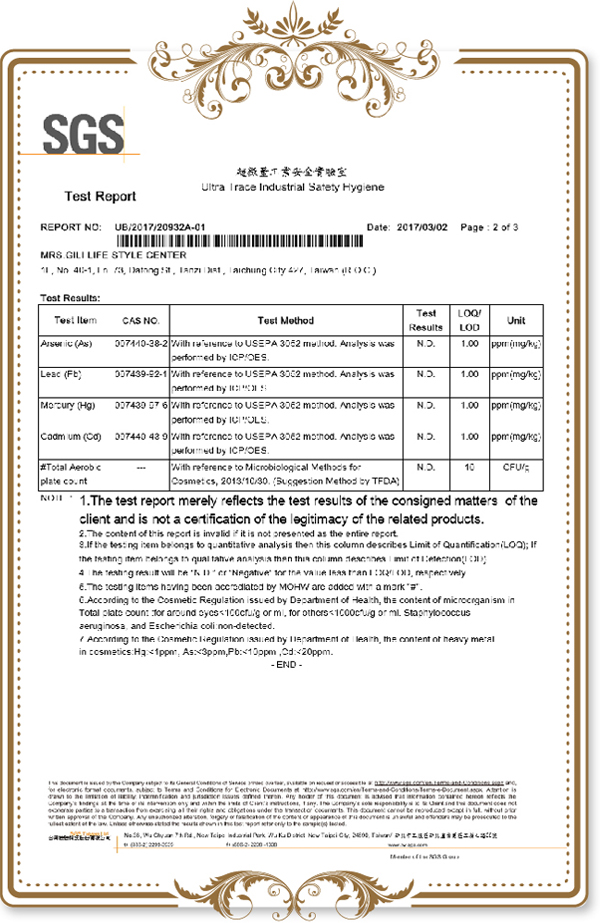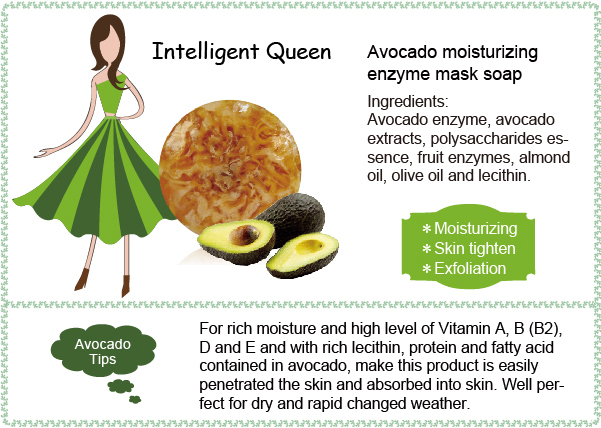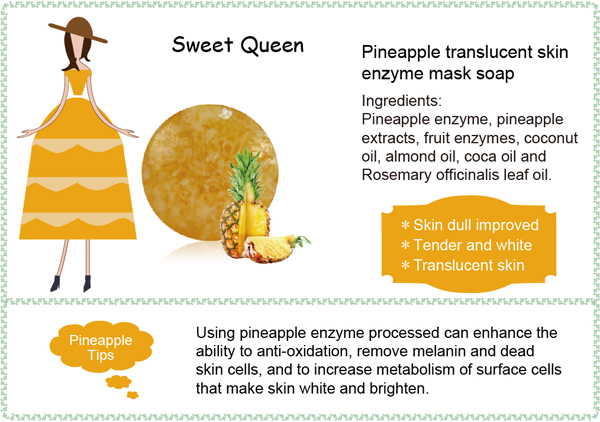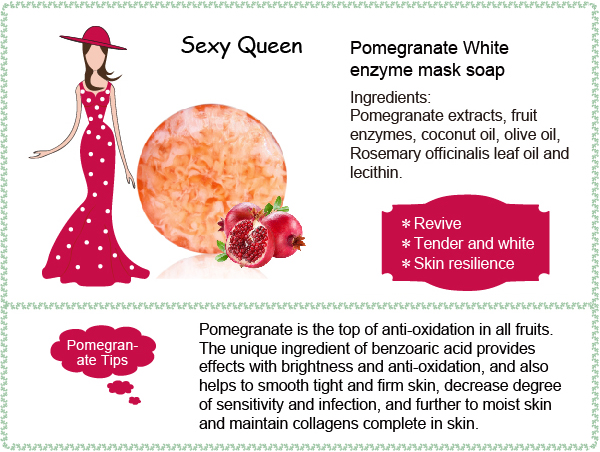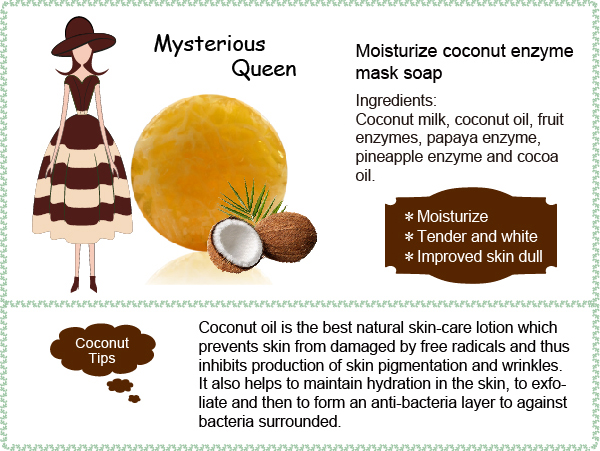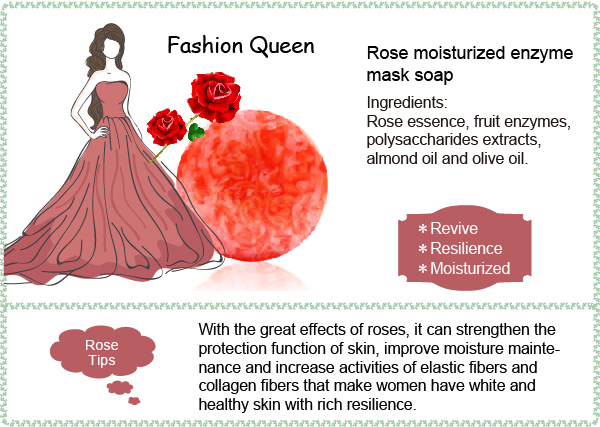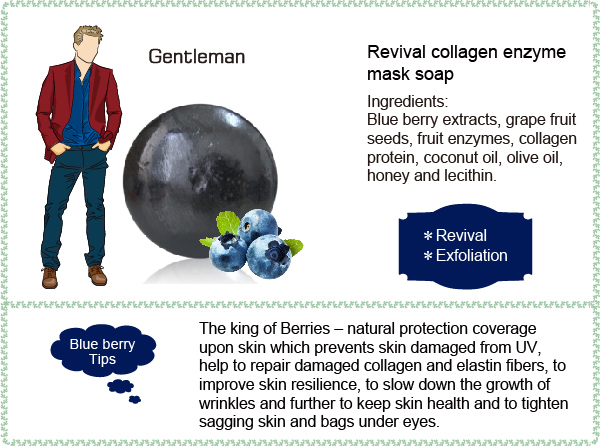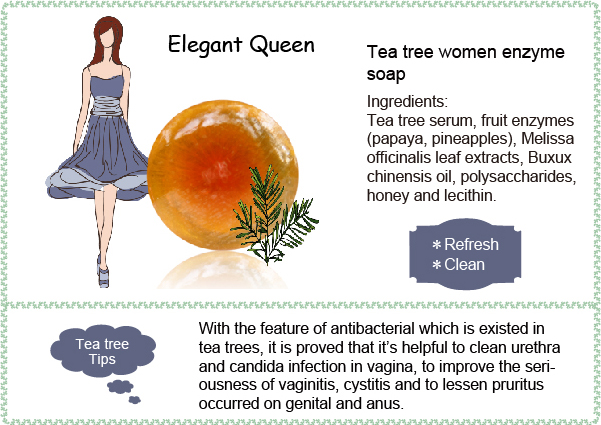 [Specifications]
Product:Pomegranate White enzyme mask soap
Weight: 45g±3g/per (120 washes around. It depends on personal habits.)
Characteristics:
moisturizing, firm, exfoliation, make-up remover and cleaning at the same time when applying it on face. It also helps effectively soften the lipid inside the pores and thus to make skin firm, to decrease accumulation of wastes on the skin surface. With the features of gentle texture and the great level of enzyme activity bring much obvious clean white skin than facial cleaning.

Ingredient:
Pomegranate extracts, fruit enzymes, coconut oil, olive oil, Rosemary officinalis leaf oil and lecithin.
Expiration date: 3 Years
Permit: Taichung Health Cosmic Guang Zi No.10503344
Note:
1.Do not soak in the water or rinse with water.
2.Keep soap dry and place in a cool and dry place.
3.Stop using this product when feeling uncomfortable after used. Call us for further consult.