Hyaluronic Acid Hydrating Serum Ocean
The Best Hydrating Acid Facial Serum For All Skin Types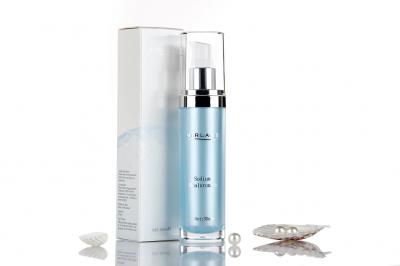 Replenishes the Hyaluronic Acid levels lost through ageing.
Re-plumps the skin with moisture and fills fine lines and wrinkles.
Contain Hyaluronic Acid to prevent and combat wrinkles due to its high moisturising power. Our Hyaluronic acid is of biotechnological origin and has the capacity to absorb more than 1000 times its volume in water with a very high viscoelasticity.
Deep ocean water contains over 200,000 times of minerals and nutrient element. Provides the supreme value for the most perfect skincare that you have been looking for with the superior ingredients from the valuable resources of pure nature under the deep sea.