Antrodia ExTrex
Powder 100g
Including compound prescription of 15 mushrooms as follows:
Antrodia camphorata
Ganoderma lucidum
Cordyceps sinensis
Agarivales
Phellinus linteus
Corilus versicolor
Lentinus edodes
Agrocybe aegerita
Pleurotus citrinopileatus
Schizophyllum commune
Grifola frondosa
Poria cocos
Inonotus obliguus
Flammulina velutipes
Pleurotus eryngii
The power also contains triterpenes of not less than 3% that helps suppressing inflammation in human body.
No artificial additives, no preservatives.
Consult with physician when baby, pregnant woman, breast feeder to use.
1~2 spoonful per dose, 2~3 doses a day before meals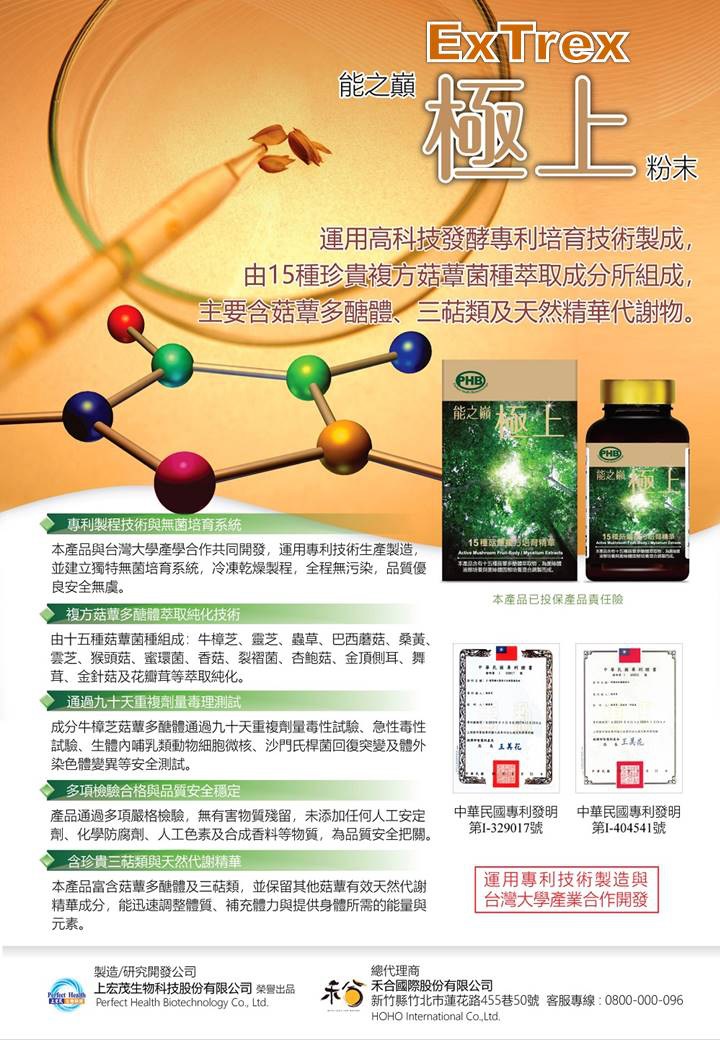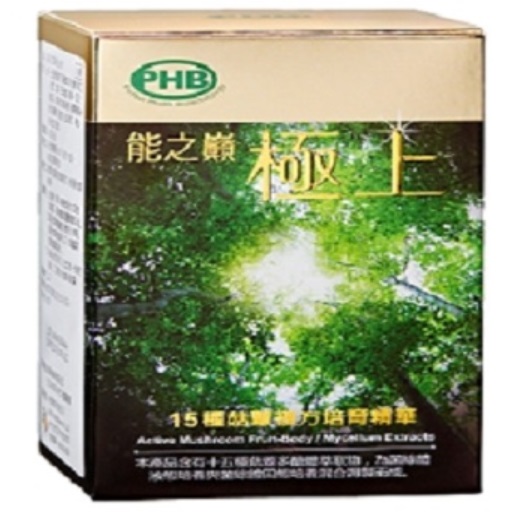 HOHO GREEN INT'L LTD. CO.