Net contents :30mL/bottle (1 box 10 bottles)
Function:Digestion,Detoxification,Nutritional Supplement.
●Technical cooperation with National Chiayi University.
●Obtained production of fruit enzyme patent NO:183440
●Vegan food
●Diabetes available for this kind of enzyme,lower blood suger.
●Fruit and vegetable concentrated enzyme liquid thru quality testing :
Heavy Metals,Pesticide Residuce,Preservative.
Ingredients: natural fruits and vegetables compound enzymes, mountain bitter gourd, natto,Red yeast rice.
Dosage:One measuring cup 30mL, twice daily, morning and night,before sleep or having it after dilute with 5-8 times of water below 40°C.
Preservation:Avoid direct sunlight and shaking, do not refrigerate.
Note:To guarantee quality of the product, the product should be eaten within one month after opening.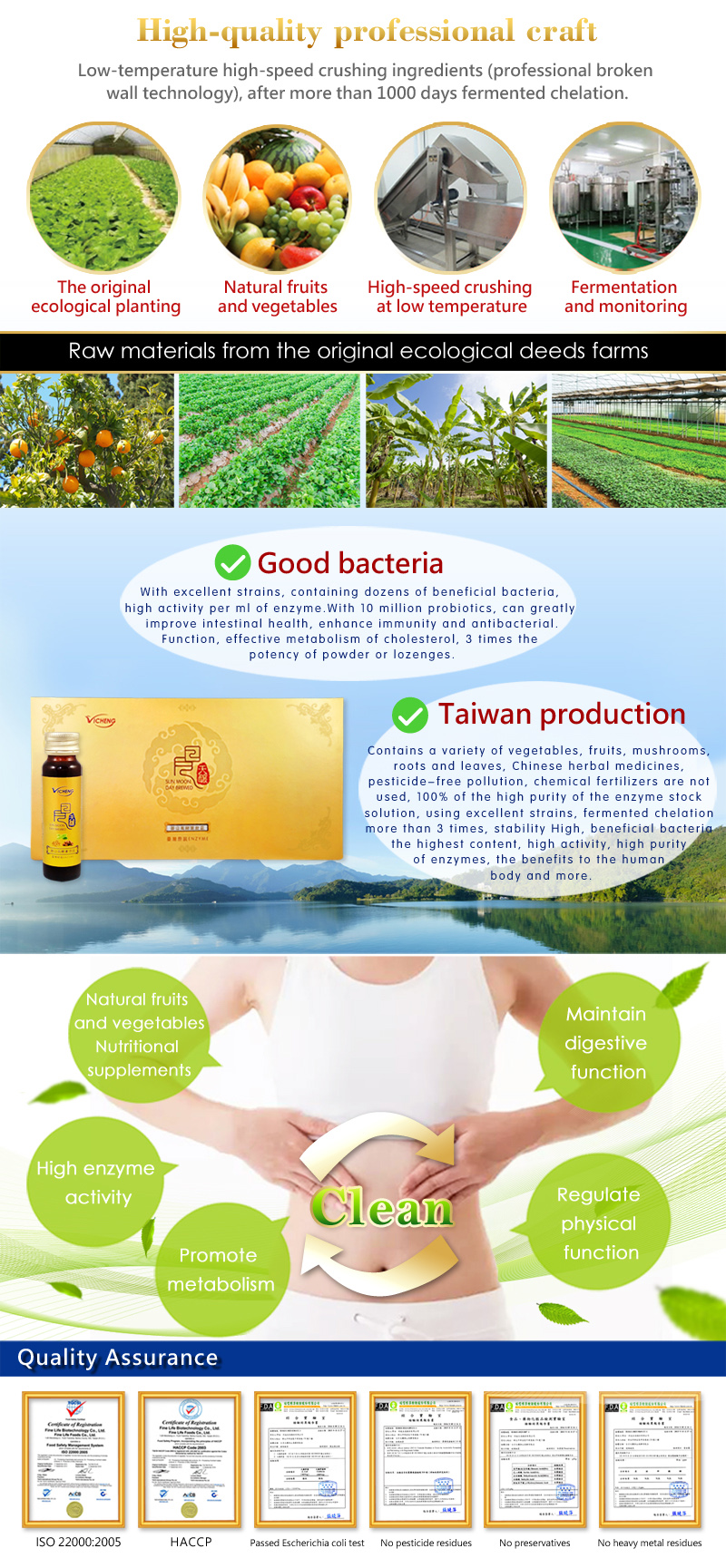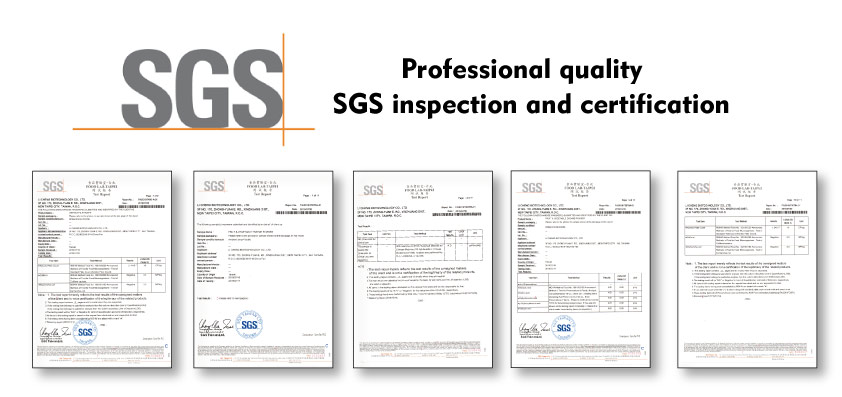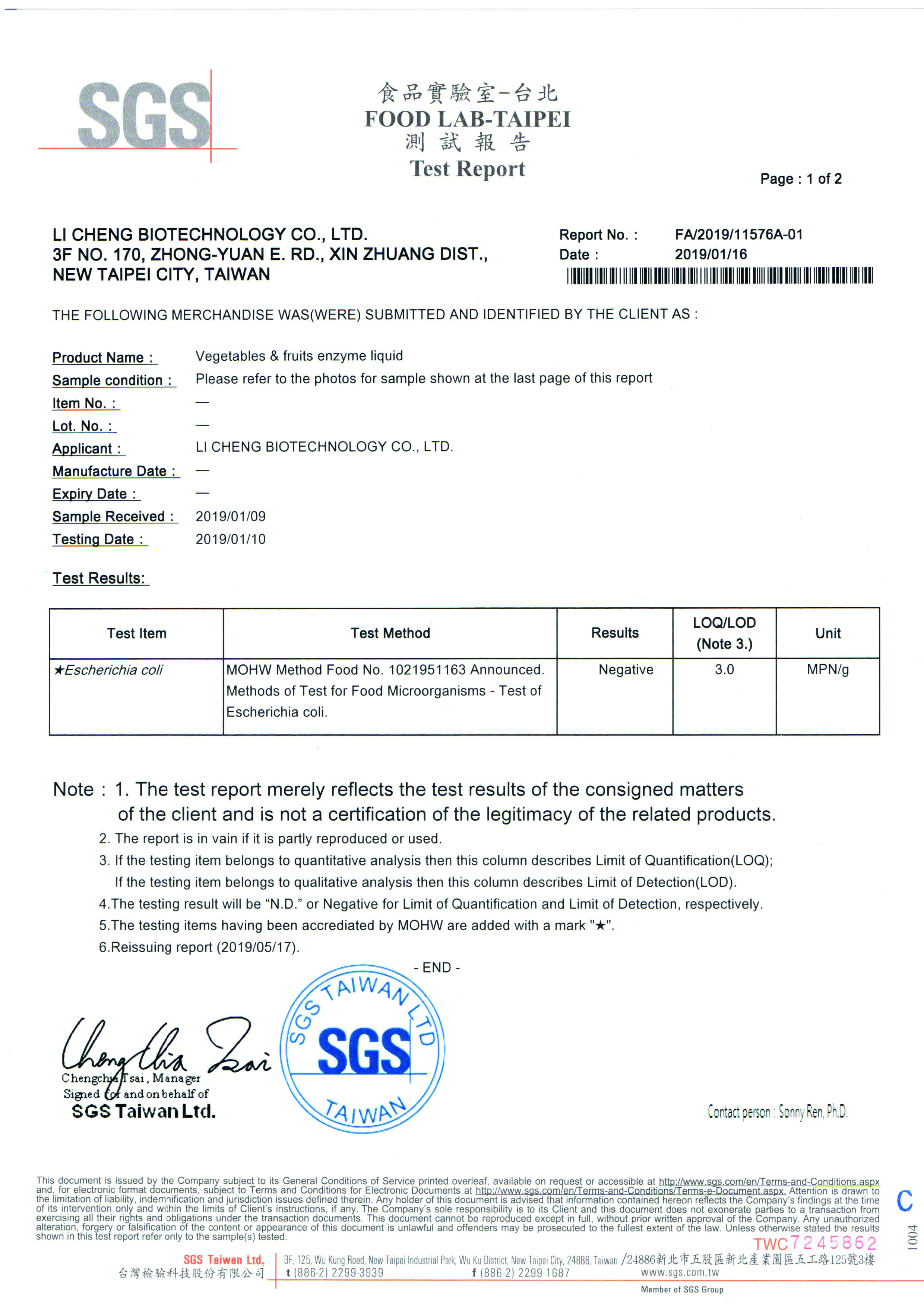 SGS Inspection and Certification Quality Assurance
See more products please go ▶ https://lcbc.en.taiwantrade.com