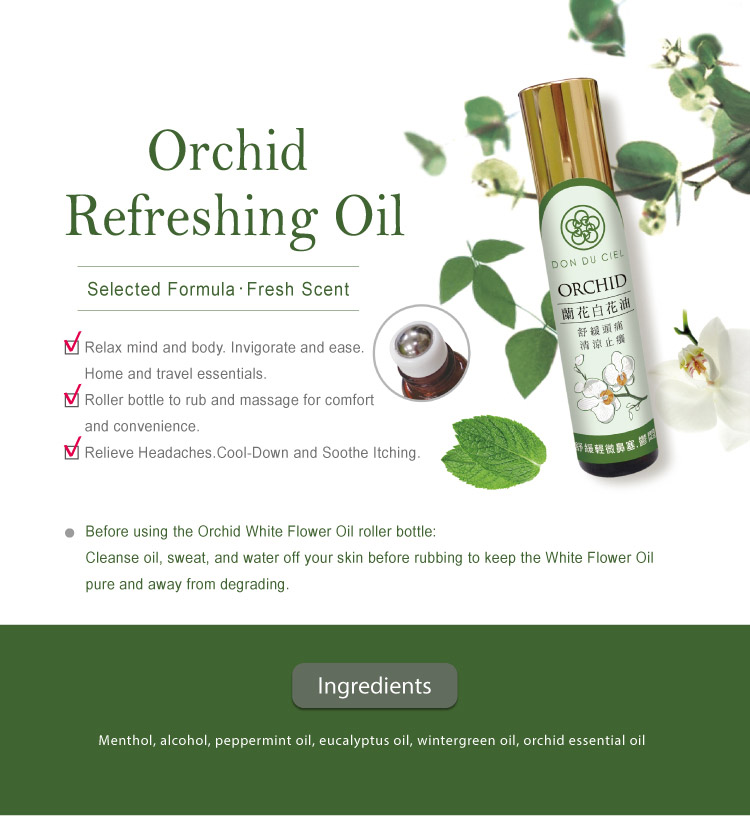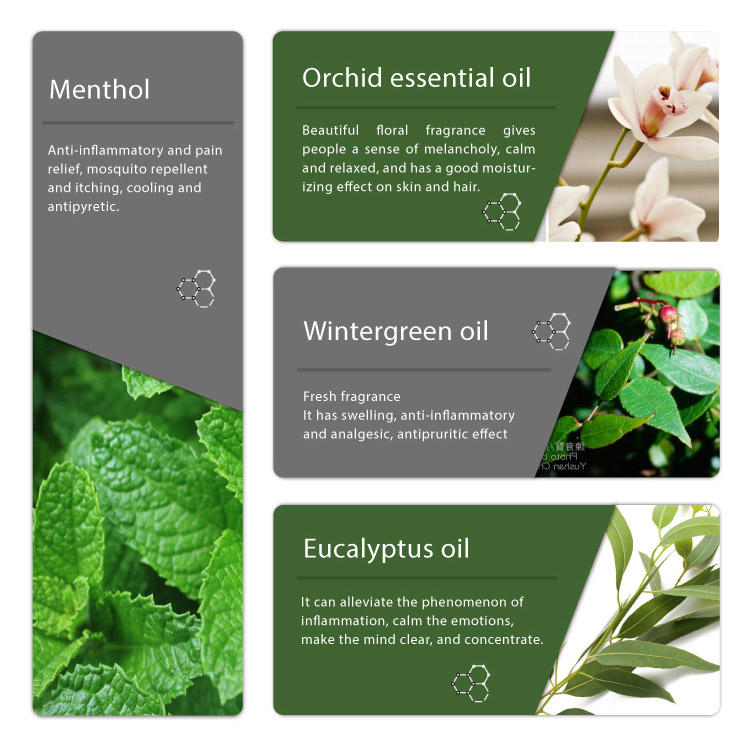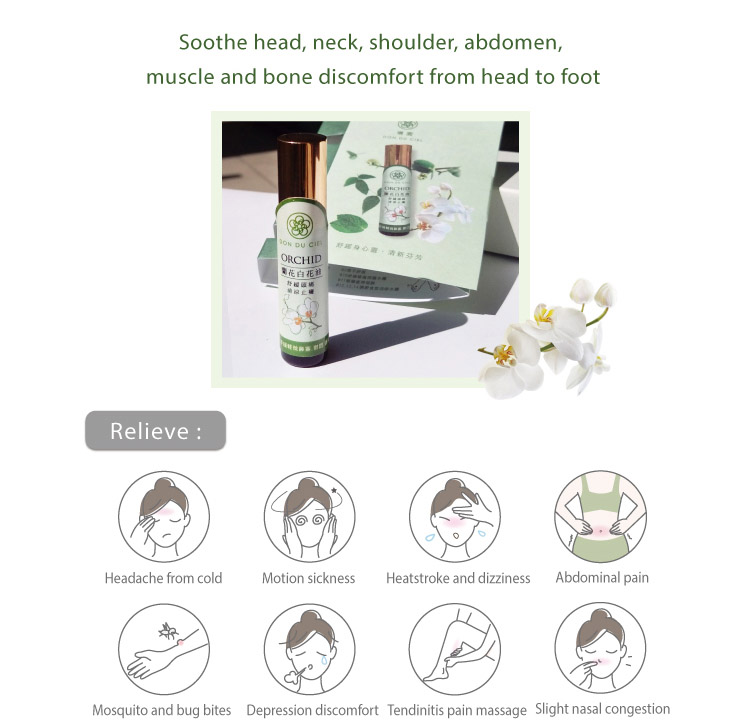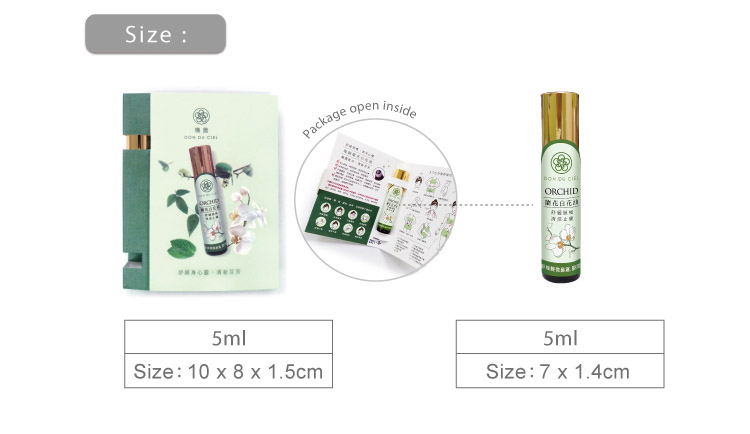 Don Du Ciel Orchid White Flower Oil
Relieve Headaches. Cool-Down and Soothe Itching.
Selected Formula. Fresh Scent.
Relax mind and body. Invigorate and ease. Home and travel essentials.
Roller bottle to rub and massage for comfort and convenience.
Used to soothe the following symptoms: Heatstroke, dizziness, itches, fatigue, headache from cold, slight nasal congestion, gas accumulation, soreness, mosquito and bug bites, motion sickness and abdominal pain.
Soothe head, neck, shoulder, abdomen, muscle and bone discomfort from head to foot.
Ingredients: Menthol, alcohol, peppermint oil, eucalyptus oil, wintergreen oil, orchid essential oil.
Before using the Orchid White Flower Oil roller bottle:
Cleanse oil, sweat, and water off your skin before rubbing to keep the White Flower Oil pure and away from degrading.
Sniff for relief: Apply White Flower Oil on a piece of paper towel. Place the paper towel in front of your nose and lightly sniff. Take a few deep breaths to calm your mood.