Compost Material (enzyme)
We would like to inform you if you order our product (Organic Waste Fertilizer Maker) and need to order one package (enzyme).
This enzyme shipping fee is free. (only allow order first time and add order one enzyme.)
After if you need order one package enzyme still pay enzyme shipping fee .
Please send mail injquiry .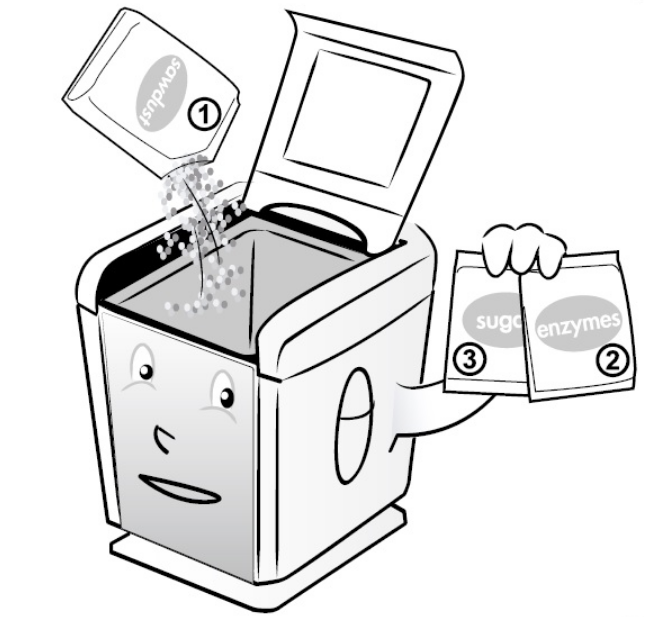 Compost Materials
Open the top cover. Add the sawdust into the tank until it reaches the "STD" line.
Nexr, slowly add 1500cc-2000cc of clean water (about 50oz-67oz) to allow the sawdust fully soaked. Then spread enzymes and sugar evenly on the moistened sawdust. Close the cover, wait for 24 hours. Fully fermented.