Our Collagen Peptides Protein Powder is made of bovine from safe raw material area and its gentle hydrolysis process makes our premium collagen peptides easily soluble on your collagen drinks. We provide 100% natural collagen powder which are beneficial to stimulate natural body functions and bio-active effects especially relating to the consumption of water soluble collagen. The regular consumption of our product can also be a favorable to maintain skin beauty and joint & bone health.
Our product and manufacturer is certified to ISO9001, ISO22000& GMP SWISSMEDIC. Lower molecular weight can increase the intestinal absorption for effective performance. Amino-acid content can make our products unique since glycine an proline concentration in 10-20 times higher than in other protein powder. Swiss collagen is the best choice for your material sourcing with no doubt.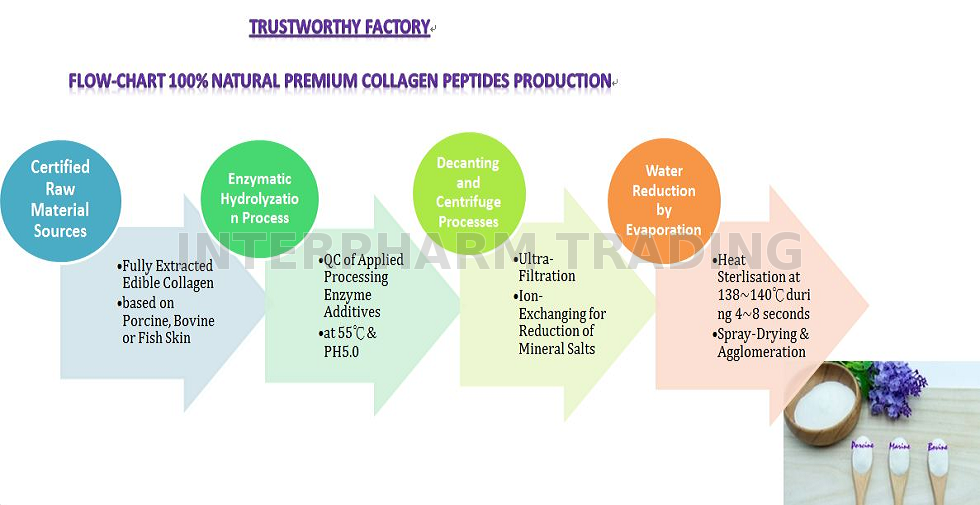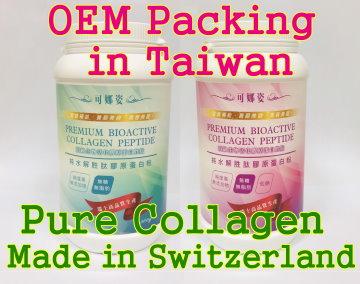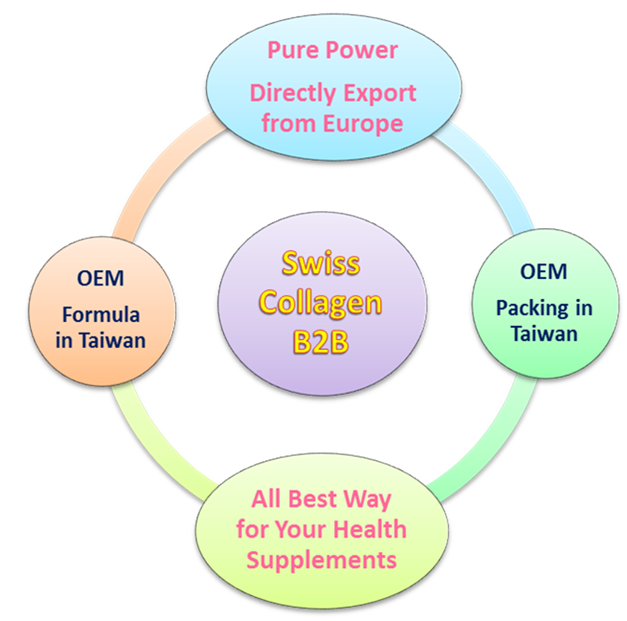 Collagen Introduction:
Our Pure Natural Premium Hydrolyzed and Agglomerated Collagen Peptide Powder is made in Switzerland and made of fish, porcine, and bovine skin for your various selections and application in multiple health added-value functions such as joint & bone & skin-care support. No preservatives or additives are used during the process of manufacturing and hydrolyzation. The agglomerated powder is based with instant solubility characteristics and there are diverse beneficial elements for a healthy and balanced nutrition.