Antrodia ExAllergic
Powder in 500mg, 60 capsules per bottle
Including compound prescription of 15 mushrooms as follows:
Antrodia camphorata
Ganoderma lucidum
Cordyceps sinensis
Agarivales
Phellinus linteus
Corilus versicolor
Lentinus edodes
Agrocybe aegerita
Pleurotus citrinopileatus
Schizophyllum commune
Grifola frondosa
Poria cocos
Inonotus obliguus
Flammulina velutipes
Pleurotus eryng
Each capsule contains 5 Lactic Acid Bacteria including lactobacillus casei, lactobacillus plantarum, lactobacillus acidophilus, Bifidobacterium lactis and
Streptococcus lactis.
To maintain the normal flora.
To tone up the physical constitution
To smooth bowel movement
No artificial additives, no preservatives.
Consult with physician when baby, pregnant woman, breast feeder to use.
1~2 capsules per dose, 2~3 doses a day before meals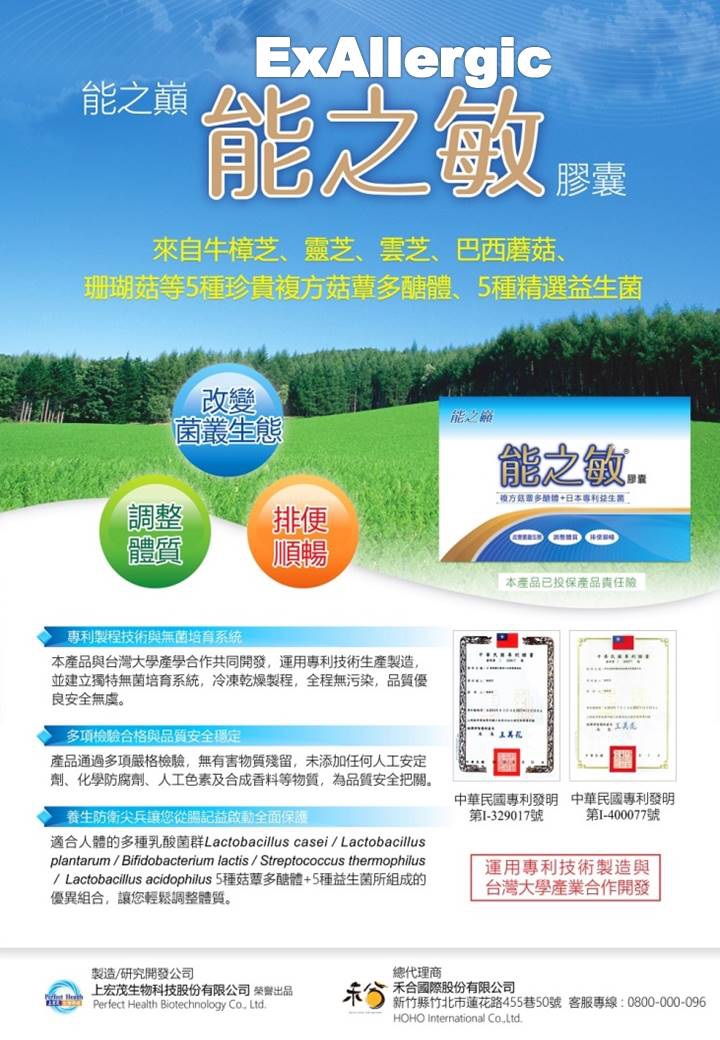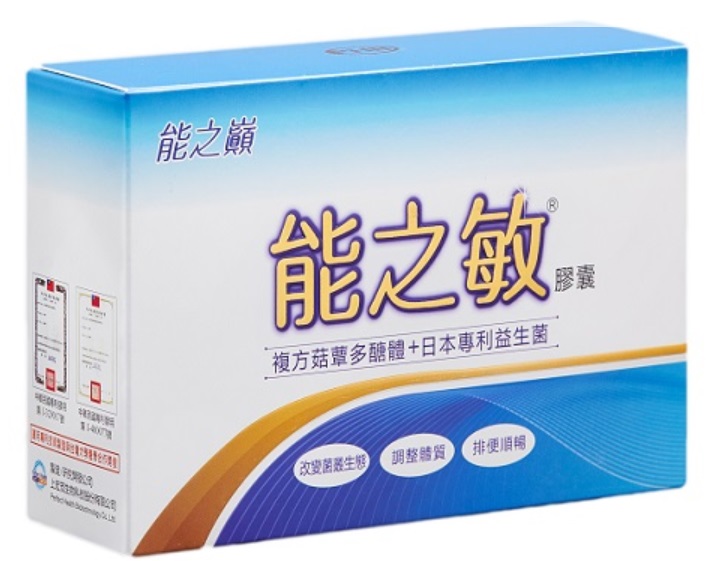 Antrodia (ExAllergic), Nutrient Food
All main materials are of nature produced with hi-tech extracting skill and techniques. And , we also provide a lot of consulting services to customers when needed.